Precision and Prestige: The Evolution of Omega Swiss Watches
Omega, a name synonymous with precision and elegance, has long stood at the pinnacle of Swiss watchmaking. Since its inception, this prestigious brand has woven a rich tapestry of innovation, craftsmanship, and historical significance. Renowned for its groundbreaking achievements, Omega watches are not just timepieces; they're a legacy of horological excellence. Through relentless pursuit of perfection, Omega has established itself as a standard-bearer in an industry where precision is paramount.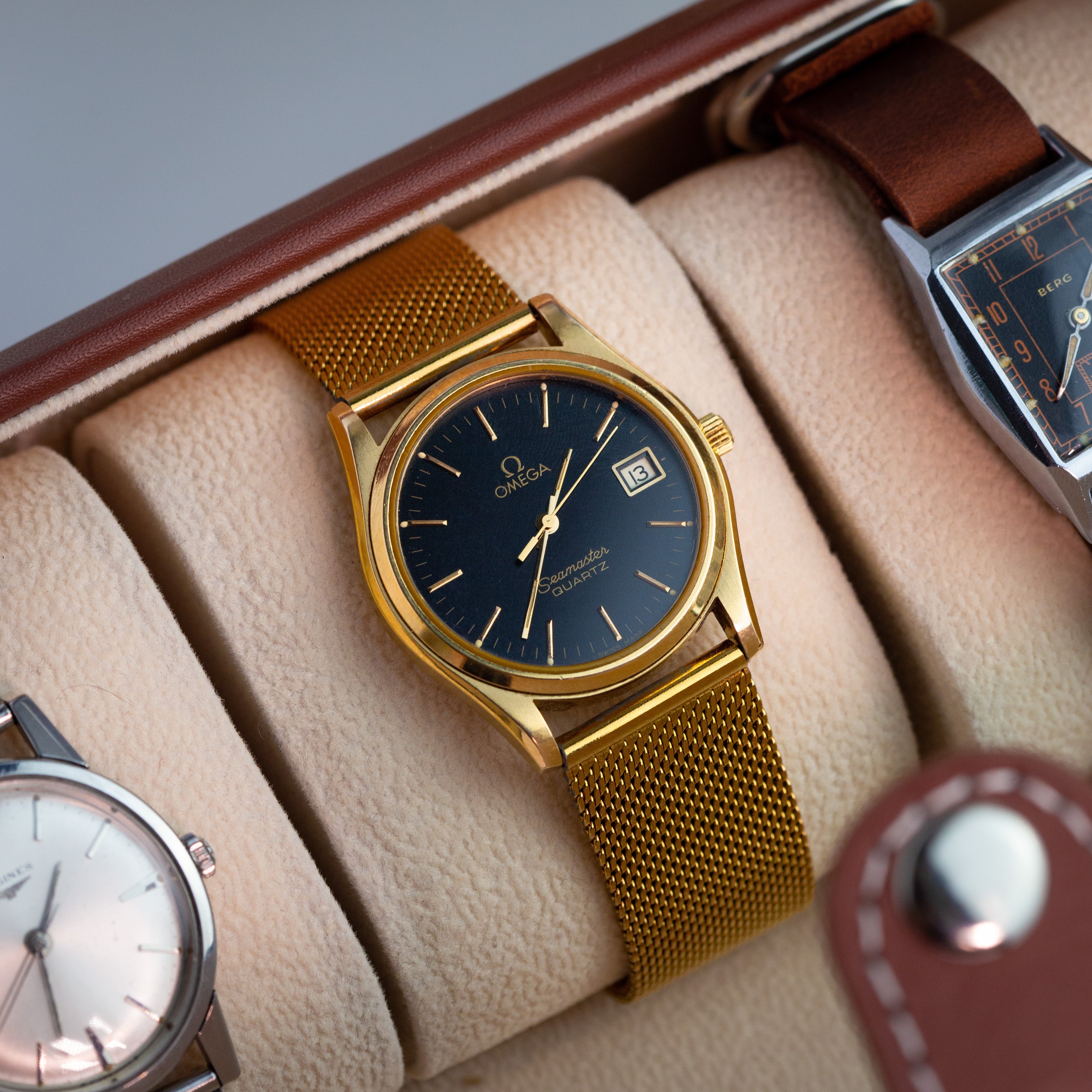 Origins of Omega
The story of Omega began in 1848, in the quaint Swiss village of La Chaux-de-Fonds. Founded by Louis Brandt, it started as a modest workshop, assembling key-wound precision pocket watches. From these humble beginnings, Brandt's dedication to quality and precision quickly garnered a reputation amongst watch aficionados. After his passing in 1879, his sons, Louis-Paul and César, took over, revolutionizing the business. They relocated to Bienne in 1880, where they built a modern factory, enabling standardized production while maintaining exceptional quality.
In 1894, a crowning achievement came with the creation of the 19-calibre named "Omega," symbolizing ultimate perfection. This innovative movement was revolutionary, offering interchangeable parts and easier maintenance, setting new standards in watchmaking. The overwhelming success of this model led to the entire company being renamed "Omega" in 1903. This marked the birth of the Omega Watch Co., setting the stage for a legacy of excellence that would redefine the global watchmaking industry.
Technological Innovations
Revolutionary Watch Movements
Omega's journey in the realm of technological advancements is marked by groundbreaking watch movements that have set industry benchmarks. The most significant among these is the Omega Calibre 8500, introduced in 2007. This co-axial movement, developed in-house, showcased a radical departure from traditional watchmaking norms, offering greater precision and durability. Its reduced friction, extended service intervals, and exceptional timekeeping performance revolutionized mechanical watch movements. Another landmark was the introduction of the Master Chronometer certification in 2015, representing a new standard of precision, performance, and magnetic resistance, far exceeding the established industry norms.
Material and Design Advancements
In addition to mechanical innovations, Omega has been at the forefront of material and design evolution. The introduction of materials like ceramics and Liquidmetal® in watchmaking was pioneered by Omega, blending aesthetics with functionality. Their Seamaster Planet Ocean collection, for example, utilized a ceramic bezel with Liquidmetal® numerals, offering unprecedented durability and scratch resistance. Design-wise, Omega has consistently pushed boundaries, with sleek, ergonomic designs that have become iconic in the watchmaking industry. Their commitment to combining form with function is evident in every piece, making Omega watches not just timekeepers, but also statements of style and innovation.
Omega in the World of Sports and Space
Omega's influence extends beyond traditional watchmaking, playing a pivotal role in sports and space exploration. Since the 1932 Olympics in Los Angeles, Omega has been the official timekeeper for the Olympic Games, showcasing its precision in some of the most significant sporting events globally. Their innovative timekeeping technologies, like the touchpads in swimming and the Scan'O'Vision MYRIA photofinish camera, have been crucial in recording accurate results in sporting competitions.
The brand's association with space exploration is equally legendary. The Omega Speedmaster, famously known as the "Moonwatch," was part of NASA's manned space missions and was the first watch worn on the moon during the Apollo 11 mission in 1969. This historical achievement not only showcased Omega's reliability in the most challenging conditions but also cemented its status as a symbol of human exploration and adventure.
Iconic Models and Celebrity Endorsements
Signature Watch Models
Omega's rich history is reflected in its vintage and rare watch collections, each telling a unique story of craftsmanship and design. Among these, the "Omega Seamaster Quartz" stands out, initially launched as a robust, water-resistant timepiece, later evolving into luxurious variants like the gold-plated "Omega Seamaster Push Button Quartz". Another remarkable piece is the "Rare Military Omega Watch" from the 1940s, embodying the robustness and reliability demanded by wartime.
The "Omega De Ville Quartz" represents the brand's foray into sleek, unisex designs, marrying elegance with minimalism. The 1950s were a golden era for Omega, marked by models like the "Rare Watch Omega 1950s" and "Omega with Black Dial from 1950s", which showcased the brand's commitment to precision and style.

Omega also ventured into unique designs with the "Omega Calatrava" from the 1940s, known for its oversized 37mm sector dial, and the "Omega Steel Tank", a rare piece reflecting the Cartier style of the same era. The "Omega Tank" from the 1940s, another variant in this style, stands as a testament to Omega's versatility in design.


The "Luxe Omega Jumbo Watch" from the 1950s and the "Omega Geneve" with its automatic movement Cal.565 highlight Omega's expertise in creating large, yet elegantly designed timepieces. Rounding out this distinguished lineup is the "Omega Antimagnetic Cal.230", a luxury watch that showcases Omega's technical prowess in creating antimagnetic timepieces.

These models not only represent Omega's storied past but also its ability to adapt and innovate across different eras, cementing its legacy in the world of luxury watchmaking.
Celebrities and Omega
Omega's appeal has been magnified by its association with various celebrities and films. The brand has been famously worn by James Bond in movies since 1995, starting with "GoldenEye," which significantly boosted Omega's global recognition and appeal. Furthermore, Omega has been endorsed by a myriad of public figures and celebrities, including George Clooney, Nicole Kidman, and Michael Phelps, enhancing its image as a brand synonymous with success and elegance. These endorsements have played a crucial role in cementing Omega's status not just as a watchmaker but as a global symbol of prestige and excellence.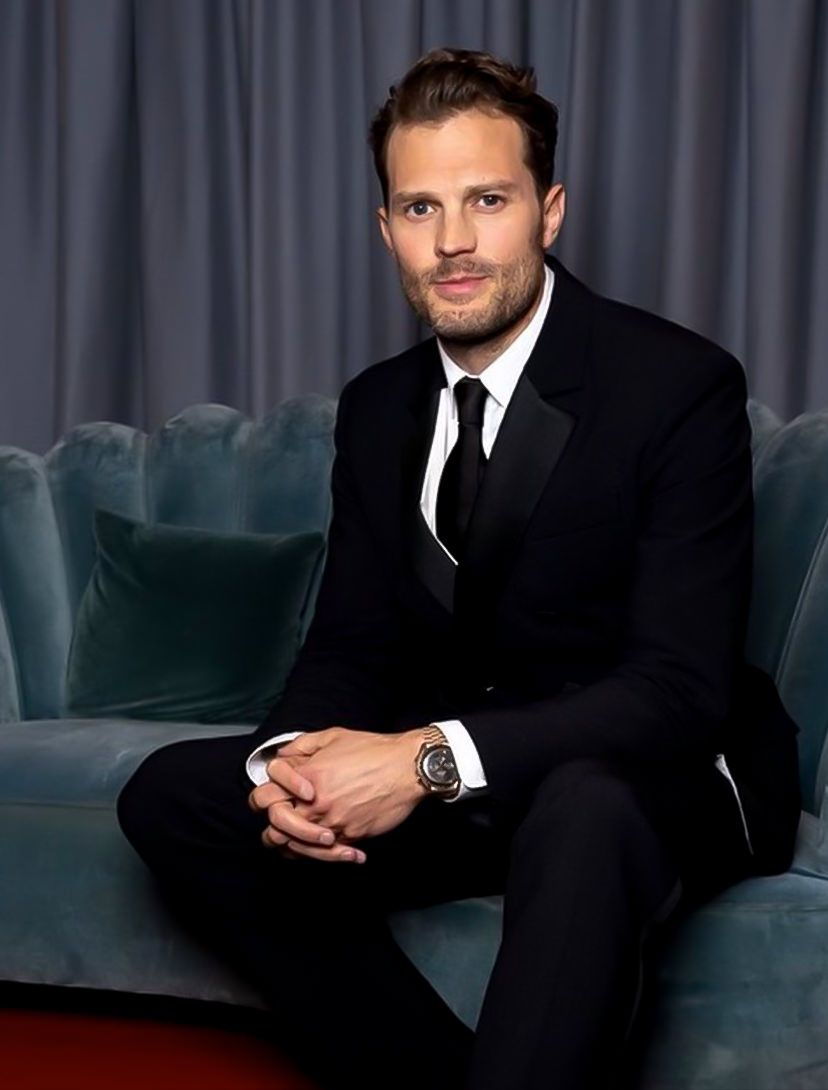 Modern Developments
In recent years, Omega has continued to innovate and adapt to the changing landscape of the watchmaking industry. They have embraced modern technologies and trends while maintaining their commitment to quality and precision. The introduction of the Master Chronometer certification is a testament to this, setting a new standard for accuracy in magnetic fields. Additionally, Omega has been proactive in embracing sustainable and ethical practices, such as using non-conflict materials and promoting responsible sourcing.
Omega's commitment to design has also evolved, with a focus on combining classic elements with contemporary aesthetics. This is evident in their latest collections, which balance traditional craftsmanship with modern design sensibilities. As the watch market continues to evolve, Omega remains at the forefront, constantly seeking new ways to innovate and excite watch enthusiasts around the world.